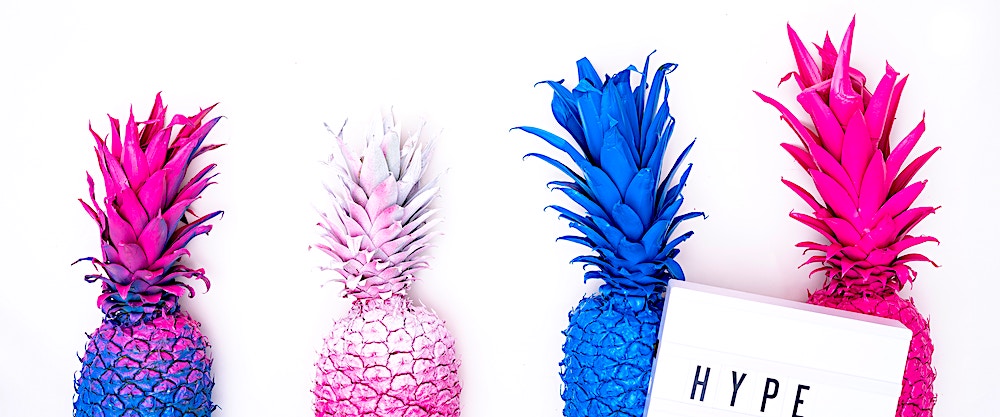 Having the right name will have a huge impact on how people perceive your product. Because it can literally make, break and limit the growth potential of your product.
While a great name will make it easier for people to connect to your product, a bad one can alienate, confuse, and entirely bore potential users.
How to explain social networks to Boomers in three words or less:

Instagram: pictures

YouTube: videos

Twitter: eternal dorm argument

WhatsApp: talk to friends

Slack: talk to coworkers

Twitch: videos of games

TikTok: Chinese video surveillance

Facebook: Facebook, but worse

— Noah Smith 🐇 (@Noahpinion) January 20, 2020
A good name should be creative, brand-aligned associations without being difficult to understand. For instance, the name Facebook instantly conjures up thoughts of people connecting.
Another example is Fiverr. It's naturally "developing" product name, which comes from the original price of gigs or jobs at only a "fiver" – $5.00 per task. The product name has been built on the prior product idea and transitioned to the biggest freelance marketplace that offers many diverse jobs and services.
Even though Flickr is a successful company, its product name was challenging to brand in the beginning. Because people didn't know what its name stands for. And you definitely don't want people drawing a blank when they see or hear about your product name.
That's why to discover the perfect name for your product and leave a great first impression, ensure you follow the conceptual approaches to capture people's attention by the product name at first sight:
💡 Question your product
To jump into the process of creating a name, ask yourself the following questions before, and write down the answers:
Who is supposed to be your primary user—create a persona
What the main problem the product is solving for them?
How best the product name can describe what you do?
What words or phrases—keywords, should appeal to people when they hear about the product at first?
Are there any metaphors that communicate what would be relevant to people to understand what the product is?
What are the competitors' names? How would your product name differentiate from others?
I recognize that these are basic questions before defining, designing, developing, and launching your product.
Personally, I also consider these questions a checklist of sorts. As you ask and answer these questions, you'll get more and more ideas for the naming of your product.
The naming of cats is a difficult matter.
—T. S. Eliot
---
🖼 Position product image
So far, as you answered the questions, draft a creative brief.
It is basically an ingredient list of everything you need to combine to create the perfect name. It includes everything from the target audience to words to avoid and more.
This way, you will be able to define precisely what your product stands for and figure out what you want the name to communicate.
Since the creative brief is a map, make sure you approach it honestly and thoughtfully.
Check this presentation out to read the research project about the brief creative drafting by the advertising company.
🤖 Use name generator for inspiration
Once you have your creative brief, collect all your name ideas, and then dive deep into the internet to have fun and get inspiration from online name generators. That is such a great way to generate even more product name ideas!
Google it. Example: "Product/business name generator." There are some pretty cool ones, and some are better than others.
My favorite one is Namelix, which generates short and brandable names using artificial intelligence.
Moreover, be sure to check domain registrars and see what's available. Don't forget to do the same for social media usernames and trademarks too.
Besides, consider actual words vs. made-up words. Because search engines use Did You Mean and Misspellings algorithms, which means people might have an issue finding you.
📌 Keep it simple but sticky
A name should be phonetically pleasing, stick to the ear, and set your product apart from competitors.
One of the reasons company names such as Google, Apple, and Netflix work is because they are catchy, easy to say, and produce high-quality products.
Slow clap for Amazon's product naming team... pic.twitter.com/GpgdDx9Dpw

— Heather Kelly (@heatherkelly) September 25, 2019
Amazon is an awesome name because it implies that the retailer carries everything from A to Z, and is massive.
Just imagine, if the company had still called "Cadaver" as Jeff Bezos wanted to name his venture, it probably would have followed a very different path.
Regarding Foundsiders' digital product names, we also wanted people to get the idea of what they are about from their name, and not after reading their descriptions.
For example, FelloWage implies that it is a tool that you can use to view other fellows' wages. And BizBookClub is a book club for entrepreneurs.
✅ Reach out to others for feedback
When you come up with your name, please take steps to ensure it is the right one. Let others review your name idea and give you feedback so that you can improve on it.
To clarify, this doesn't mean you should share ideas only with outsiders on different platforms, try to reach out to your target audience, people who are supposed to use your product in the future.
None of us is as smart as all of us.
—Ken Blanchard.
Collect their impressions—the first thoughts about your product name. You are looking for the strongest name, not something watered-down and safe.
Don't be afraid to trust yourself too. It's okay 👌 to be different. You know, the best names often seem jarring at first, like Google.
💬 Conclusion
There you have it: everything you need to generate an outstanding product name!
You don't have to be a genius creative to find the right name for your product. You have to follow the listed rules above. 🔝
A good name shouldn't be complicated, short, or long—it should be easy for potential users to understand, remember, and love.
---
There is no right or wrong process when it comes to creating a product name. Now I am curious about:
How do you choose a great and memorable name for your product? What are your best techniques or tips for that?
Please ping me on Twitter and share your thoughts about it.
Make your best life, Ilona
---
Photo by Pineapple Supply Co. from Unsplash